Let's name and shame the peat offenders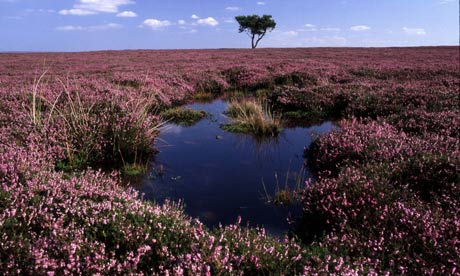 Another year, another Chelsea, and I'm asking myself, why does the RHS still tolerate peat at its garden shows? Especially when climate change was again a prominent theme at last week's event.
Not only are peatlands important habitats, they are also vital in the fight against global warming. Healthy peat bogs store carbon and once they are dug up and the peat degrades, this ends up in the atmosphere as carbon dioxide. There is an argument that businesses would suffer without peat to help the nurture of young plants, and with that would come the loss of jobs and livelihoods. According to many professionals, the alternatives are just not up to the mark.
No one wants to see job losses and misery for those who already earn rubbish wages. But when faced with potentially disastrous climate change, is it not time to get tough with those dragging their feet in horticulture, as Obama has done with a dinosaur car industry? Is it not the moment to say, adapt or die?
To be fair, awareness is on the increase and overall use of peat is falling. Chelsea, for its part, has banned peat from display coverings, though it accepts it is still used to grow the plants themselves. Why does this attitude persist? If it's the quality of plants that everyone is worried about (and given the global context, this is a lame excuse) then look at the National Trust. It manages wonderful gardens without the use of peat. Ditto Kew, which hasn't been near the stuff for years.
If its policing the ban that's the problem, why not do random tests at the flower shows, like they do for drugs in sport? Anyone in breach of the rules would be banned, then named and shamed. They would be the Ben Johnson or Dwain Chambers of the potting shed. Gardeners could be given a season or two to sort out their supply chains, before any ban came into force.
There are further parallels here with sport. Performance of certain plants may suffer, as it has done in with some athletes, though then again it may not. Either way, it's the ethics that count, not the ego of the gardener. And either way, the environment would be the better for it.

Posted by Dominic Murphy Thursday 28 May 2009 09.00 BST gua