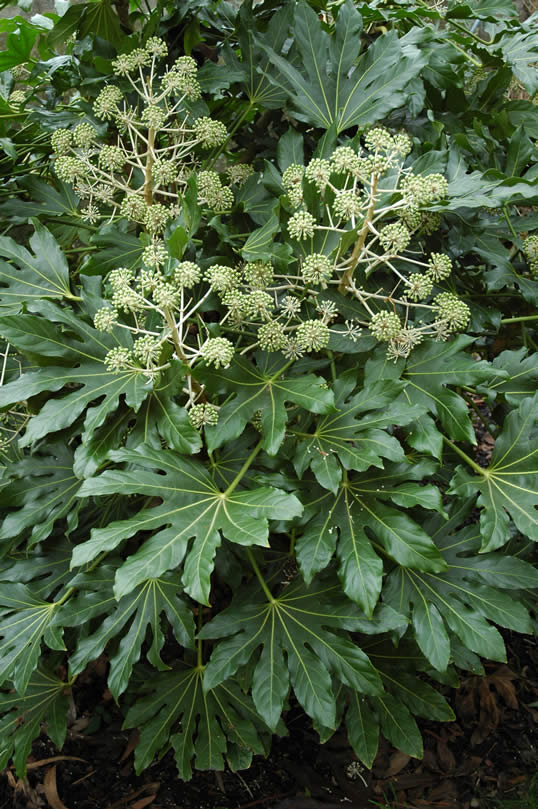 Latin name: Fatsia japonica
Description: Dramatic, fast growing, dense, rounded shrub with woody stems and large, glossy, palmate, deeply lobed leaves up to 30cm across. In mid autumn dense panicles of small white flowers are bourne followed by small black fruits. 'Aurea' has dark green leaves irregularly and heavily marked with white to pale greenish-yellow.
Hardiness: Hardy to-10C once established.
Height: 1.5-3.5m
Position: Full sun to dappled shade
Soil: Any well drained soil with added organic matter
Water: Fairly drought tolerant once established
Usage: Great for dramatic, architectural effect with its large glossy leaves. Works well in shady corners